Powering around 4 million websites, WooCommerce is the most popular Ecommerce platform available as a plugin for WordPress sites. It's open-source and allows you to launch and run an Ecommerce store for completely free. 
But although the software is free, several costs come with running an online store. If you're looking for a ballpark figure, it stands somewhere around $500. But the costs of running a WooCommerce store can vary from as low as $100-200 to as high as a million dollars.
Want to know which factors affect WooCommerce pricing? Stay tuned.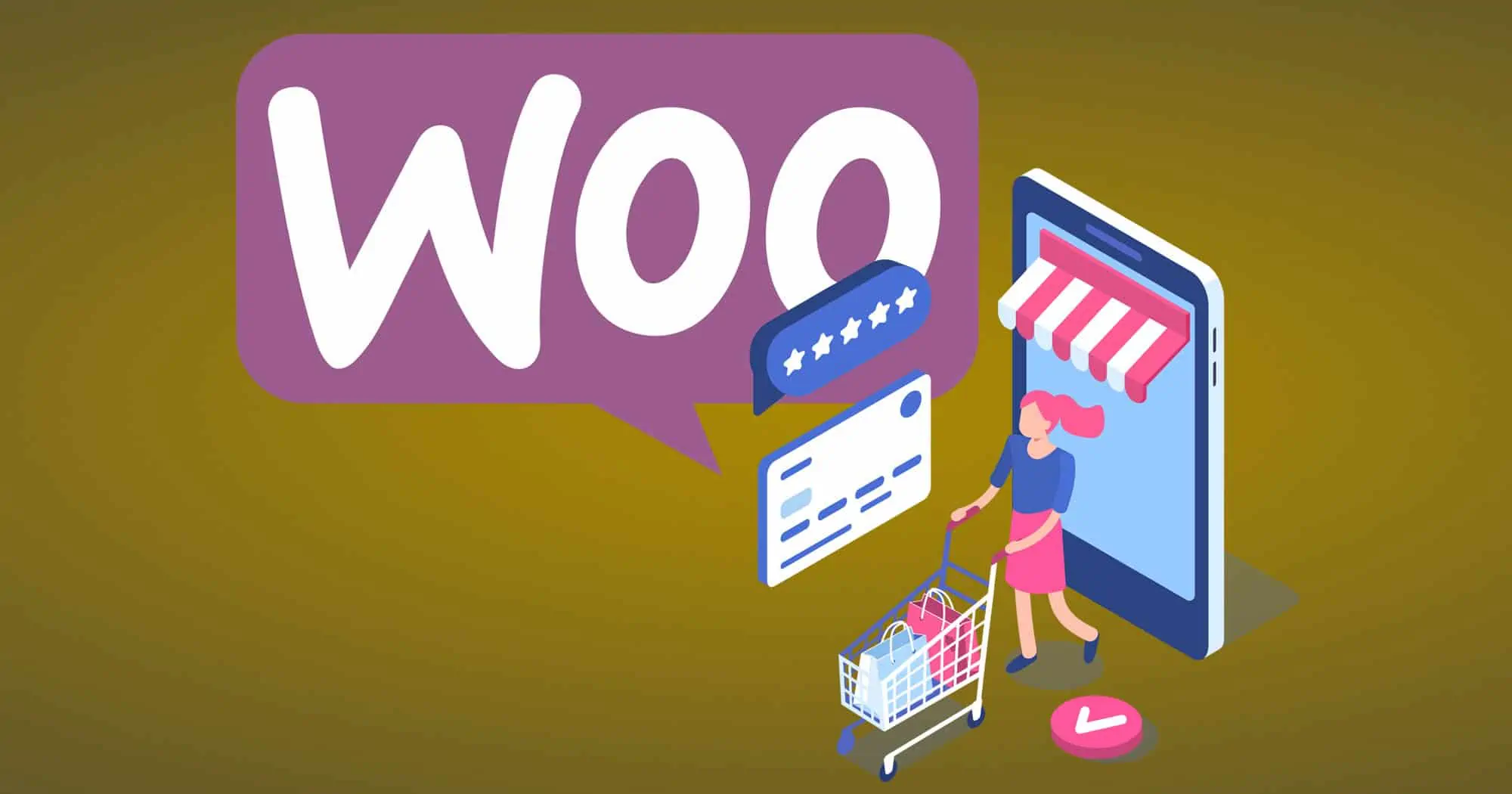 How Much Does a WooCommerce Store Cost?
Starting an Ecommerce store is no different than starting a brick-and-mortar business. You need a location, storage, products, advertising, and all other components required to set up a physical store. 
However, the costs significantly vary.
Setting up a small brick-and-mortar store will require at least $3,000-$5,000, whereas it's possible to start an online store for free. Yes, you heard that right. You can launch an online business for zero dollars.
Even though it's technically possible to start an online business with no money, it isn't a viable option. Here's why:
There are about 12-24 million Ecommerce sites in the world, and they're only increasing. But less than a million of these sites generate more than $1,000 a year. 
Back in 2014, more than 110,000 Ecommerce companies were generating over $1 million annual revenue.
These stats suggest that while there's a lot of chaos in the Ecommerce realm, the scope of growth is also massive. Ecommerce businesses that manage to set themselves apart from the crowd can achieve substantial growth. And Ecommerce has only surged in the previous years, providing ample opportunities for serious Ecommerce entrepreneurs. 
Now, what can you do to stand out from the clutter? Every Ecommerce platform provides numerous customizations, such as themes, plugins, UX improvements, premium domains and hosting, and more. These customizations can increase your store's performance and provide you with a significant edge over others.
To learn more about addons, read our Best WooCommerce Plugins guide.
However, most of these upgrades come at a cost, and hence, it's critical to determine how much money you might have to invest for competing with the top-performing Ecommerce sites. 
Today, we'll focus on WooCommerce, which powers 23.44% of all online stores.
WooCommerce Pricing: How Much Does WooCommerce Cost?
Unlike other Ecommerce platforms like Shopify that require you to subscribe to a paid plan, WooCommerce pricing is completely free. This has made WooCommerce the preferred choice for most Ecommerce companies. 
You can customize your online store in many ways to increase its performance, user experience, and ultimately sales and revenue. But as discussed, they're not free. Let's look at 13 components that can affect your WooCommerce costs.
13 WooCommerce Development Costs
1. WooCommerce Domain Name Costs
When choosing a domain name, always opt for a ".com" extension. You may get domains like ".store" and ".shop" cheaply, but they're becoming more common and less trustworthy.
Thankfully, domain names aren't at all expensive. You can find thousands of domain names on sale for $0.99 on sites like GoDaddy. However, some domain names can be already purchased by someone else, and acquiring them could be quite expensive. These domains are called premium domains.
For example, the domain name "teensfashion.com" is a premium domain and is available for $250 on GoDaddy. Getting a domain name of your choice can be difficult, and if you want to get an affordable domain, be flexible with the domain name.
2. WooCommerce Hosting Service Cost
You can choose from two types of hosting– shared and private (or dedicated). Shared hosting is less costly, as your WooCommerce site is hosted on a server with a few other websites. Shared hosting plans start at $2.75 per month and can go up to $40 per month. Private hosting plans usually start at $200. You can refer to this article to decide which type of hosting is the best for you.
Some popular hosting companies are:
Bluehost
Hostgator
Hostinger
Dreamhost
SiteGround
There are hundreds of reliable hosting providers out there, and you can choose anyone you like. Here's a quick comparison of the top hosting providers in the world.
| Hosting Platform | Uptime | Speed | Customer Support | Domain Registration | SSL Certificate | One-Click WordPress Install | Starts At |
| --- | --- | --- | --- | --- | --- | --- | --- |
| Bluehost | 99.99% | 405ms | Yes | Yes | Yes | Yes | $2.75/month |
| HostGator | 99.99% | 399ms | Yes | Yes | Yes | No | $5.59/month |
| Hostinger | 99.95% | 350ms | Yes | Yes | Yes | Yes | $45/month |
| DreamHost | 99.94% | 648ms | Yes | Yes | Yes | Yes | $2.59/month |
| Kinsta | 99.95% | 180ms | No | Yes | Yes | Yes | $30/month |
| SiteGround | 99.99% | 673ms | Yes | Yes | Yes | Yes | $3.95/month |
| GoDaddy | 99.97% | 554ms | Yes | Yes | Yes | Yes | $4.33/month |
| WPEngine | 99.97% | N/A | No | Yes | Yes | Yes | $25/month |
As you can see, many hosting companies also provide domain registration and SSL certificate functionality. You can buy a domain and SSL certificate with the hosting plan instead of purchasing them separately.
3. WooCommerce Theme Price
Free, customizable themes are one of the main reasons to choose WordPress and WooCommerce. WordPress has more than 7,000 free themes. However, free themes have a few drawbacks. They don't get regular updates, and hence, most of them are outdated. You also won't get quality customer support on free themes.
Paid themes solve all these issues. They're regularly upgraded and have the latest functionalities. This makes your store look fresh and modern and also enhances its performance. And if you run into any issues, you can seek customer support and get your queries resolved.
Paid themes can vary in price and pricing structure. While some premium themes can cost as high as $360 a year, you can get tons of amazing themes for under $100/year. Here's a list of the best WordPress theme companies.
4. Important Ecommerce Plugins
A WooCommerce plugin is a software add-on that enhances the functionalities and capabilities of your website without any complex coding. You can add features like email automation, contact forms, payment processing, and more to your Ecommerce store with the help of a WooCommerce plugin.
While selecting plugins is entirely a personal choice, there are a few plugins every WooCommerce store needs to have. These include:
Advanced Coupons – Coupon Management
Custom Product Tabs for WooCommerce – Store Customization
Mailchimp for WooCommerce – Email Marketing
WooCommerce Wholesale Suite – B2B Sales
Checkout Field Editor – Checkout Improvement
YITH WooCommerce Compare – Product Comparison
Direct Checkout for WooCommerce – Checkout Improvement
WooCommerce Stripe Payment Gateway – Payments
Post-SMTP Mailer/Email Log – Customer Service
Product Add-Ons for WooCommerce – Product Add-On
Most plugins are available as freemium products. You can use a free version with limited features or upgrade to a premium plan and unlock all capabilities. An Ecommerce plugin can cost anywhere between $0 and $500+ per year.
5. Ecommerce Developer Fees
Thanks to WordPress's drag-and-drop interface, you can develop a WooCommerce store without coding and programming skills. But if you want your store to stand out, hiring an Ecommerce developer is the best choice. Working with an expert lets you explore untapped design opportunities and give your store a unique, appealing, and enticing look.
In addition to designing your store, developers can make your WooCommerce site clean, lightweight, and clutter-free, thereby making it fast and responsive. And if you face any issues with your WooCommerce store, you can get expert assistance.
The WooCommerce cost for design and development can vary significantly depending on the location and experience of the developer. Typically, it'll cost you at least $300 to design and develop a WooCommerce website.
6. Time Required to Set Up and Maintain a Store
Time is a crucial factor that you need to consider. Developing and maintaining a WooCommerce store yourself might help you save some money, but you'll end up exhausting a lot of time and effort. It's better to build a small team of freelance developers and marketers to save time.
7. The Price of Payment Processing
Payment processing fees can be a significant factor in determining WooCommerce pricing. Stripe charges a per-transaction fee of 2.9%+0.30. PayPal has similar rates.
You can use a traditional bank merchant account as well. While processing fees could be slightly lower, you'll have to incur some additional account-related expenses.
Stripe is the best overall choice. Even though the processing fees are a bit higher, the pricing structure is transparent, with no monthly charges or additional costs. It also enables you to accept bank transfers and credit card payments.
Here's a quick review comparison of the most popular Ecommerce payment gateway providers.
8. Customer Experience and Support
Stellar customer support and experience are the keys to success as an online store. If you have a lot of products and your customer base is growing, you may need to invest in solutions like chatbots. They're AI-enabled programs that can provide around-the-clock customer support.
Implementing a customer relationship management (CRM) solution can help you understand your customers and personalize their experience. At a point in the future, you may also need to deploy a customer support team to cater to your customers' requirements.
Chatbot solutions can cost $50-1000 per month; CRM software costs around $40 per month, and hiring a customer support agent can be $20-40 per hour.
9. Advanced Shipping Features
WooCommerce allows you to add advanced shipping features like internal shipping, UPS shipping, table rate shipping, shipment tracking, and more. With these capabilities, you can speed up your delivery, conduct business internationally, and provide a seamless shopping experience to your customers.
The additional costs of shipping will depend on the extensions, plugins, or solutions you implement. For example, WooCommerce offers Shipment Tracking at $49 per year.
10. Email Marketing Integration
Email marketing is an instrumental aspect of Ecommerce marketing. You can use email to send personalized offers, abandoned cart reminders, and important information to your customers. Email integration allows you to collect customers' email addresses and send automated emails.
Several email marketing solutions, such as Mailchimp, Omnisend, and AWeber, are available. Mailchimp has a free to use version, with premium plans, for which you need to pay as low ass $9 a month.
11. Content Marketing for Organic Traffic (SEO)
Conversions are the key to Ecommerce survival, but to get conversions, you'll need to first drive high-quality traffic to your store. And traffic alone won't make sales. You'll need to engage your visitors so that they trust you and purchase from you.
Content marketing can help you achieve a conversion rate of 2.9%, compared to 0.5% if you don't use it. The easiest way to get started with content marketing is to work with an SEO firm. Working with experts enables you to devise a robust Ecommerce strategy that would improve your website's ranking on SERPs. SEO content marketing services can cost between $100 and $5000 per month, depending on your requirements.
13. Other Costs to Consider
Apart from the costs discussed above, a WooCommerce store may come with other expenses. Let's start with inventory costs. You need to store your products in a warehouse before shipping them to your customers. Your inventory costs can vary depending on your business model, supplier, and shipping zone.
If you want to truly streamline your email communication efforts, you can also consider getting a GSuite account. It provides you with a premium email and more email options. You can get a GSuite account for $5 a month.
Lastly, let's talk about marketing. There are no fixed marketing costs, as marketing is an ongoing process. You can work with a marketing agency and continue exploring new opportunities to reach and engage your customers. For example, you can create video ads and use them on your product pages to boost engagement and conversions.
Depending on where you do business, you may also need to consider legal costs. Be sure to keep all these expenses in mind before getting into this venture.
To learn more about WooCommerce, and view a video setup guide, read our What is WooCommerce guide.
WooCommerce Pricing: Conclusion
Some costs of running an online store are essential. These include domain, hosting, payment processing, and some vital extensions and plugins. When it comes to other aspects of WooCommerce pricing, the sky's the limit. You can have a million-dollar marketing budget or work with a top-notch Ecommerce development company, which will certainly raise your monthly bills. If you're looking for an expert WooCommerce development and marketing partner, Get in Touch with TheeCommerce today.
Are You Looking for a WooCommerce Expert Who Can Build Your Online Store?
If you are looking for a dedicated web design agency please call us at 919-336-1790 or click here to schedule a consultation with one of our web design experts.